University faculties require their Wi-Fi networks to be split into separate SSIDs and to have full wireless coverage in the whole faculty, similarly as in larger public areas such as airports or boardrooms.
The TAP200 Wi-Fi 5 Access Point from Teltonika Networks is the optimal solution for these requirements. The TAP200 Access Point supports up to 8 separate SSIDs and up to 100 simultaneous connections with speed of up to 450 Mbps, which is ideal for places as university faculties. The TAP200 can be powered via PoE-in and has a modern design with a UV stabilized plastic cover.
To ensure complete wireless coverage of the faculty from the main halls and classrooms to the libraries and laboratories, it is necessary to carefully plan the placement of wireless access points. This ensures that individual access points are not overloaded. Overloading would cause the drop in internet speed and the increase of latency for the users.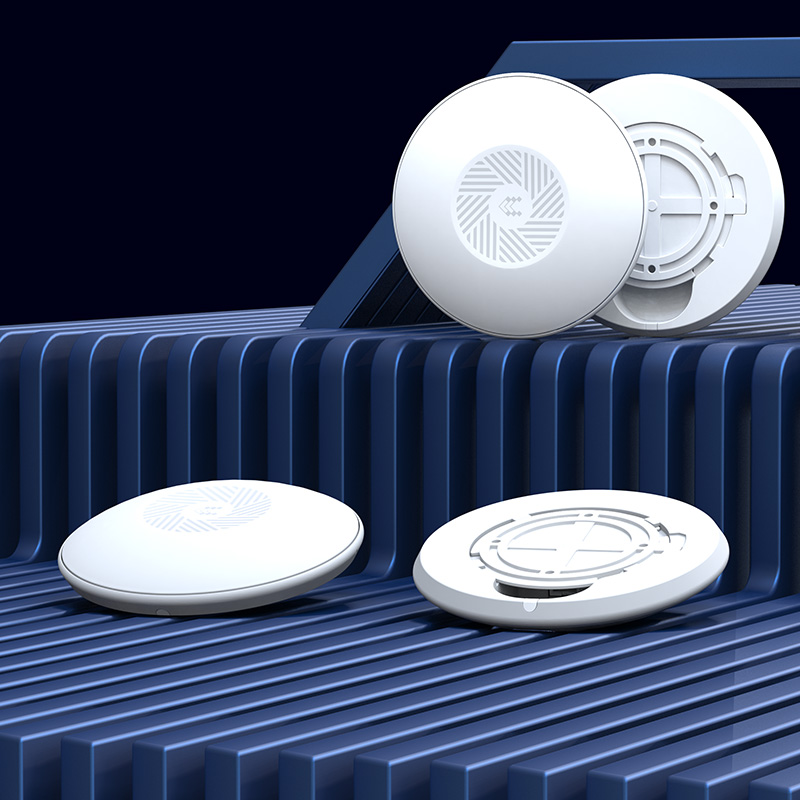 The deployment of the TAP200 Wi-Fi 5 Access Point from Teltonika Networks is crucial to ensure full wireless coverage in an university faculty. This access point can provide up to 100 simultaneous connections at speed of up to 450 Mbps and it is equipped with the function of fast roaming, which is optimal for environments with a high number of users moving around a wide area.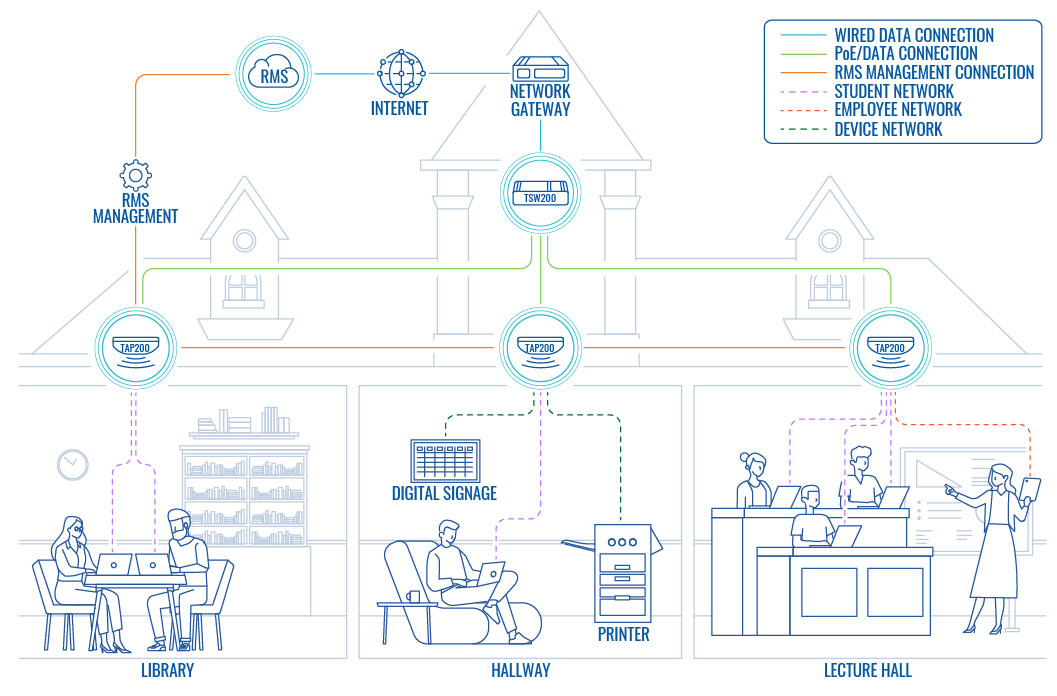 Connecting multiple TAP200 Access Points to a single industrial network device, such as the Teltonika Networks TSW200, enables central powering and management of these points. The integrated mounting bracket provides easy installation of the TAP200 Access Point, and thanks to the elegant design and UV-stabilized plastic cover the access points match the interior.
Fast Roaming allows connected devices to stay online while moving around the university campus without signal interruption. Thanks to four integrated WiFi antennas (2× 2.4 GHz and 2× 5 GHz), the TAP200 can also effectively extend the Wi-Fi signal to all necessary areas.
Teltonika offers 24 months of free RMS (Remote Management system) services, which enables remote management and monitoring of access points within the university network.